George Eliot was an English novelist, poet, journalist, translator, and one of the leading writers of the Victorian era.
* She wrote seven novels: Adam Bede (1859), The Mill on the Floss (1860), Silas Marner (1861), Romola (1862–63), Felix Holt, the Radical (1866), Middlemarch (1871–72) and Daniel Deronda (1876).
* She was born Mary Ann Evans in Nuneaton, Warwickshire, England, on November 22, 1819.
* She died in Chelsea, London, England, on December 22, 1880.
* She was a strong advocate for women's rights and social justice.
* Her novels are known for their realism, psychological depth, and social commentary.
* She is considered one of the greatest English novelists of all time.
* Her work continues to be read and enjoyed by people all over the world.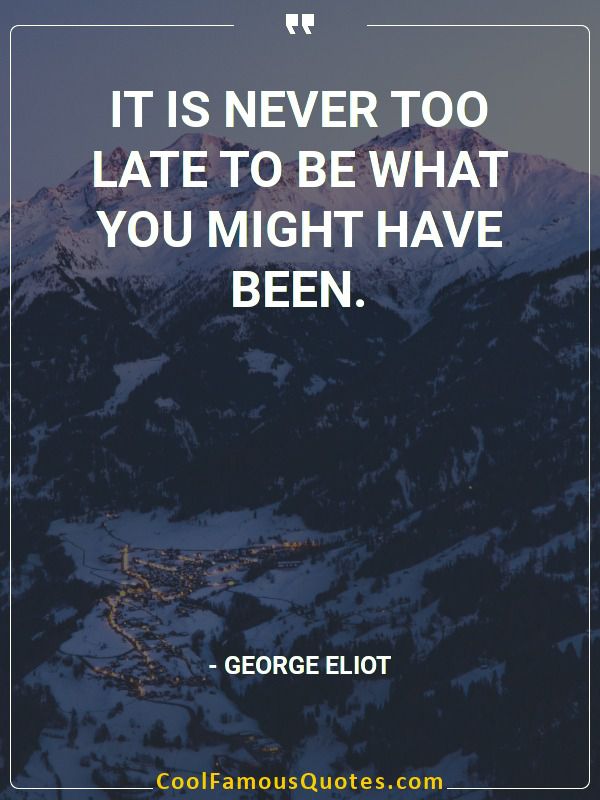 It is never too late to be what you might have been.
What do we live for, if it is not to make life less difficult for each other?
Page 1 from 1

Search for authors & writers