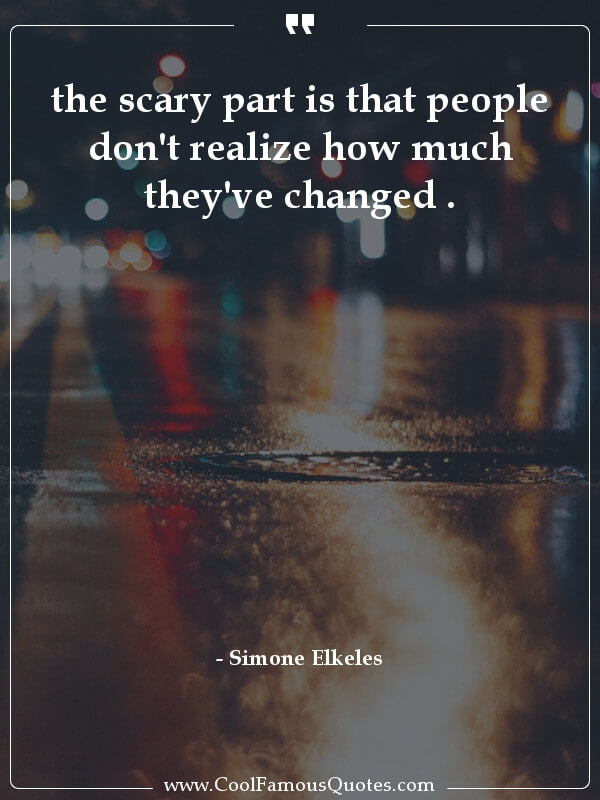 the scary part is that people don't realize how much they've changed .
Sometimes you have to steer away from the crowd in order to be a better person. It's not always easy, that's for sure. But it's right. And sometimes doing the right thing feels good, even if it does end up in a trip to the principal's office.
being afraid to take chances is scarier than actually doing things that challenge you.
Page 1 from 1

Search for authors & writers