Miguel de Cervantes Saavedra was born in Alcalá de Henares, Spain, on September 29, 1547.
* He was a novelist, poet, and playwright.
* His most famous work is Don Quixote, which is considered to be the first modern novel.
* He also wrote plays, poems, and short stories.
* He died in Madrid, Spain, on April 23, 1616.
* He is considered one of the greatest writers in the Spanish language.
* His work has been translated into many languages and is still read and enjoyed by people all over the world.
* He is a national hero in Spain and his birthday is a national holiday.
* He is considered to be one of the most important figures in the history of literature.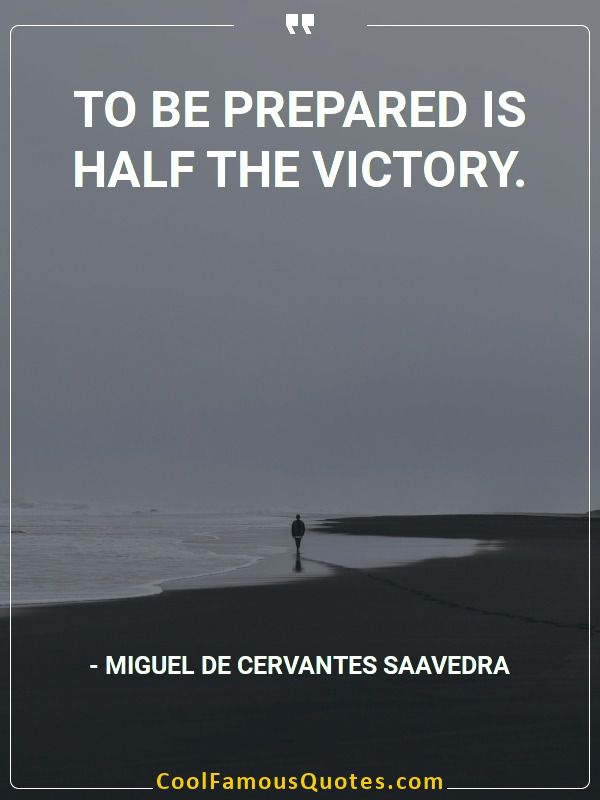 To be prepared is half the victory.
Page 1 from 1

Search for authors & writers