Jim Henson was an American puppeteer, animator, cartoonist, actor, inventor, and filmmaker.
* He was born in Greenville, Mississippi, on September 24, 1936.
* Henson began developing puppets in high school.
* He created the Muppets, a group of puppet characters that appeared in films, television shows, and commercials.
* Henson also created the children's television show Sesame Street, which is still in production today.
* Henson died of pneumonia on May 16, 1990, at the age of 53.
* He is considered one of the most influential puppeteers of all time.
* His work has entertained and inspired people of all ages for generations.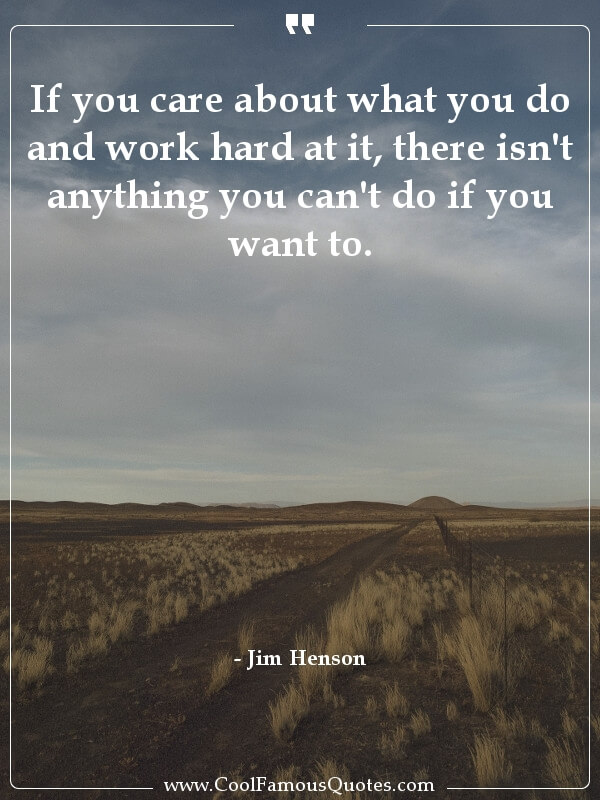 Life's like a movie, write your own ending. Keep believing, keep pretending.
Watch out for each other. Love everyone and forgive everyone, including yourself. Forgive your anger. Forgive your guilt. Your shame. Your sadness. Embrace and open up your love, your joy, your truth, and most especially your heart.
Page 1 from 1

Search for authors & writers