James Dean was born on February 8, 1931, in Marion, Indiana.
* He died in a car accident on September 30, 1955, at the age of 24.
* He starred in three films: **Rebel Without a Cause**, **East of Eden**, and **Giant**.
* He was nominated for two Academy Awards for Best Actor, both posthumously.
* He is considered one of the most iconic actors of all time.
* His films have had a lasting impact on popular culture.
* He is still a popular figure today, and his image is often used in advertising and fashion.
* He is a true Hollywood legend.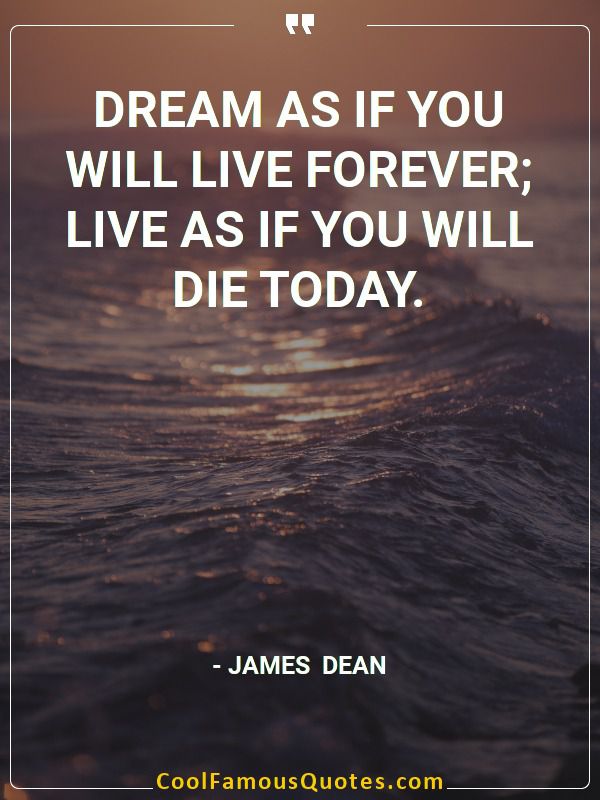 Dream as if you will live forever; Live as if you will die today.
Only the gentle are ever really strong.
Page 1 from 1

Search for authors & writers