Cornel West is an American philosopher, political activist, social critic, actor, and public intellectual.
He was born in Tulsa, Oklahoma in 1953.
He graduated from Harvard University and Princeton University.
He is a professor at Union Theological Seminary.
He is a vocal critic of American capitalism and imperialism.
He is a strong advocate for social justice and economic equality.
He is a popular speaker and writer.
He is a controversial figure, but he is also one of the most important and influential intellectuals of his generation.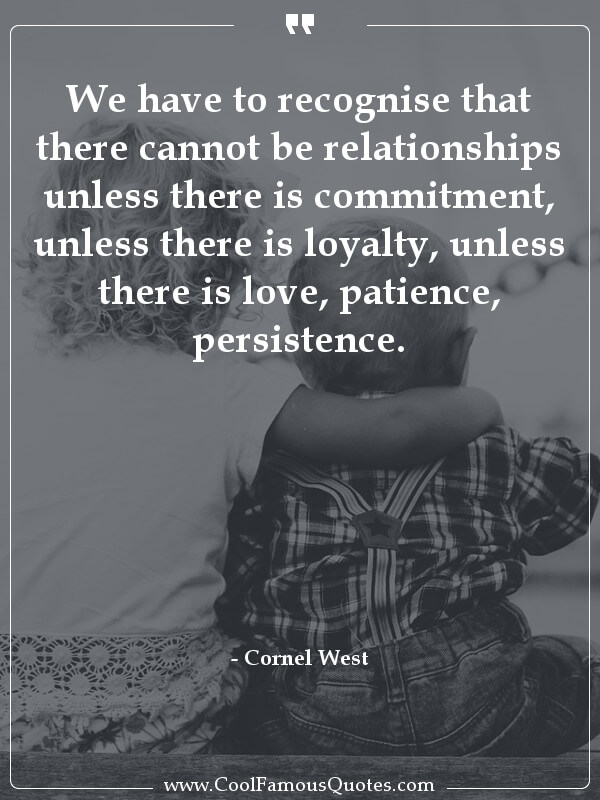 We have to recognise that there cannot be relationships unless there is commitment, unless there is loyalty, unless there is love, patience, persistence.
Page 1 from 1

Search for authors & writers