William Hickling Prescott was an American historian born in Salem, Massachusetts, on May 4, 1796. He was the first American scientific historian. Despite having serious visual impairment, which at times prevented him from reading or writing for himself, Prescott became one of the most eminent historians of 19th century America. He is best known for his History of the Conquest of Mexico (1843) and his History of the Conquest of Peru (1847). Prescott died in Boston on January 28, 1859.

Here are some additional details about Prescott's life and work:

* He was born into a wealthy family and attended Harvard University, where he studied law.
* After graduating from Harvard, Prescott traveled to Europe, where he began to study Spanish history.
* In 1824, Prescott was diagnosed with a degenerative eye disease that eventually left him blind.
* Despite his blindness, Prescott continued to write history books. He dictated his work to amanuenses and used a magnifying glass to read.
* Prescott's most famous works are The History of the Conquest of Mexico and The History of the Conquest of Peru. These books were praised for their accuracy, style, and narrative power.
* Prescott is considered one of the founders of the American school of historical writing. His work helped to establish the standards of accuracy and objectivity that are still used by historians today.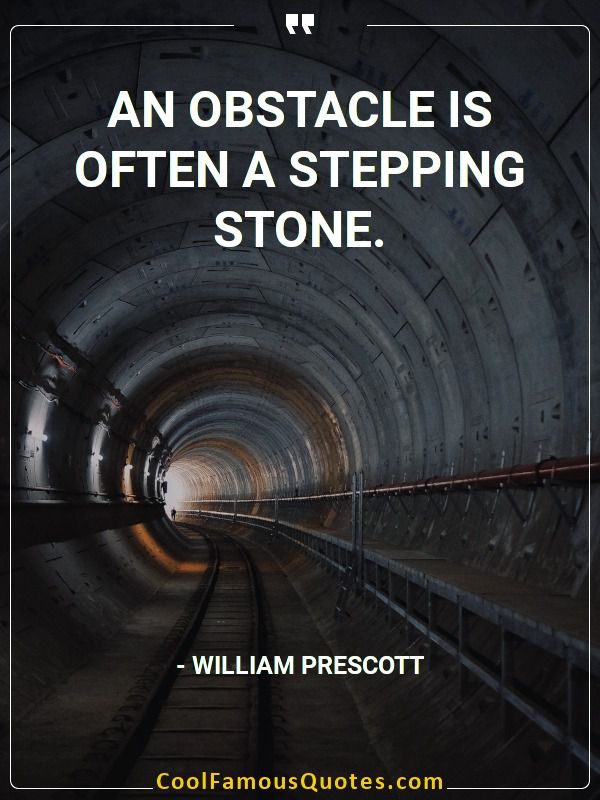 An obstacle is often a stepping stone.
Page 1 from 1

Search for authors & writers