Tim McGraw is an American country singer, songwriter, record producer, and actor.
* He was born in Delhi, Louisiana, on May 1, 1967.
* He is married to country singer Faith Hill.
* He has released 16 studio albums, 10 of which have reached number one on the Top Country Albums charts.
* He has won 14 Grammy Awards, 34 Academy of Country Music Awards, and 11 Country Music Association Awards.
* He has sold over 80 million records worldwide.
* He has starred in several films, including The Blind Side, Friday Night Lights, and Country Strong.
* He is a member of the Grand Ole Opry.
* He is considered one of the most popular and successful country music artists of all time.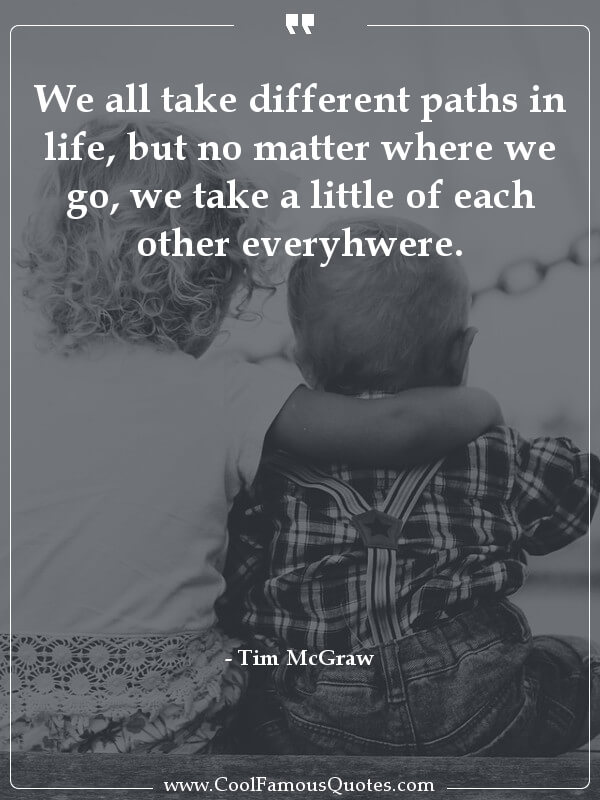 We all take different paths in life, but no matter where we go, we take a little of each other everyhwere.
Page 1 from 1

Search for authors & writers