George Herman Ruth Jr., known as Babe Ruth, was an American professional baseball player whose career in Major League Baseball (MLB) spanned 22 seasons, from 1914 through 1935. Nicknamed "the Bambino" and "the Sultan of Swat", he began his MLB career as a stellar left-handed pitcher for the Boston Red Sox, but achieved his greatest fame as a slugging outfielder for the New York Yankees.

Ruth established many MLB batting (and some pitching) records, including career home runs (714), runs batted in (RBIs) (2,213), bases on balls (2,062), slugging percentage (.690), on-base plus slugging (OPS) (1.164), and on-base percentage (.474). Many of these records stood for decades and some still stand today. Ruth is regarded as one of the greatest sports heroes in American culture and is considered by many to be the greatest baseball player of all time.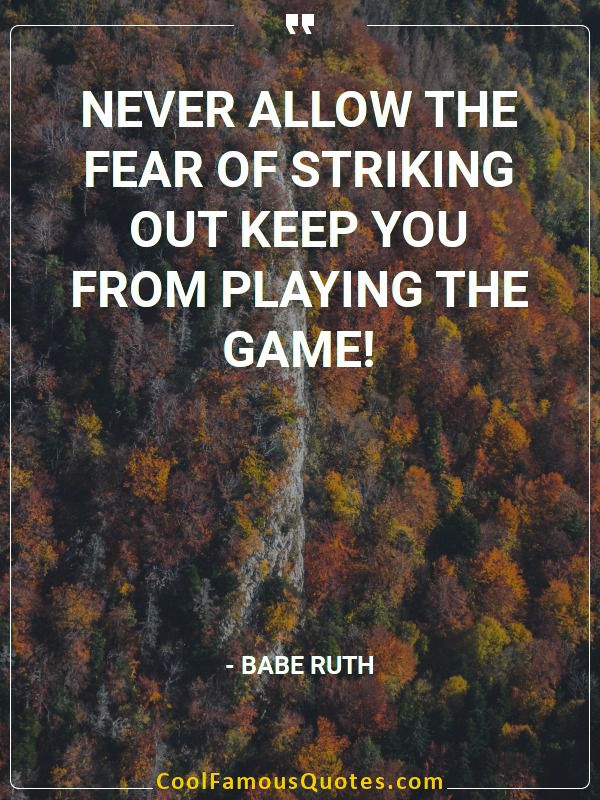 Never allow the fear of striking out keep you from playing the game!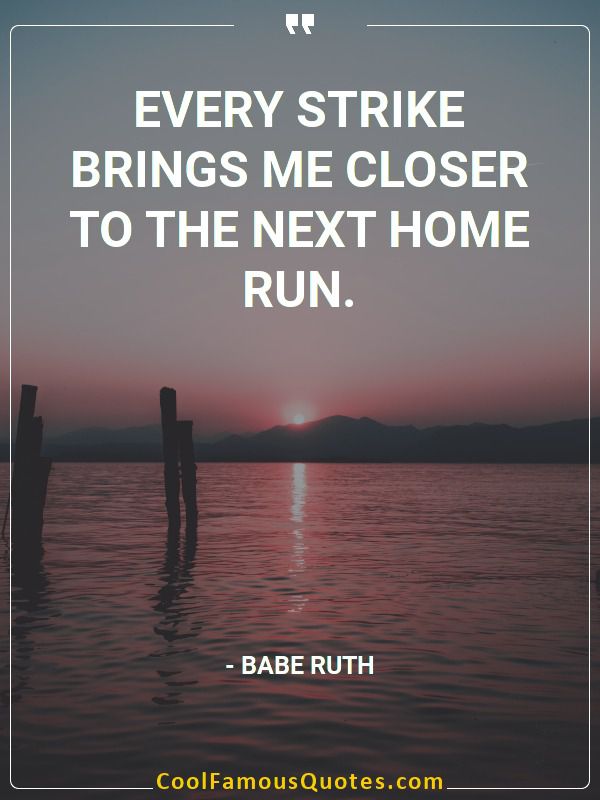 Every strike brings me closer to the next home run.
Page 1 from 1

Search for authors & writers