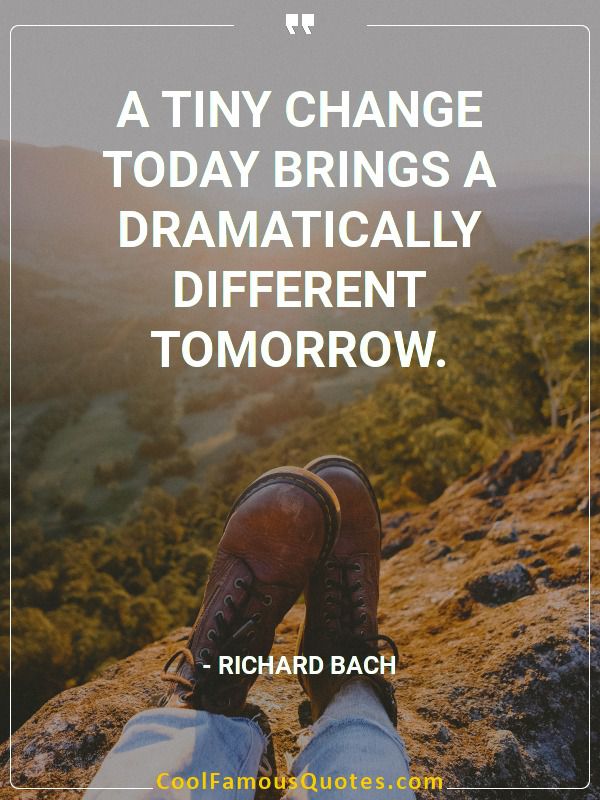 A tiny change today brings a dramatically different tomorrow.
Argue for your limitations and, sure enough, they're yours.
What the caterpillar calls the end of the world, the master calls a butterfly.
Listen to what you know instead of what you fear.
You're never given a dream without also being given the power to make it true.
Every person, all the events of your life are there because you have drawn them there. What you choose to do with them is up to you.
Page 1 from 1

Search for authors & writers