Jason Fried is an American entrepreneur and author. He is the co-founder and CEO of Basecamp, a Chicago-based software company. Fried is also the co-author of the books "Rework" and "Remote." He is a proponent of a less traditional approach to work, and his books have been praised for their insights into entrepreneurship and productivity.

Here are some additional details about Jason Fried:

* He was born in 1974 in Illinois.
* He graduated from the University of Arizona with a degree in finance.
* He co-founded 37signals in 1999 with David Heinemeier Hansson.
* Basecamp is a project management tool that has been used by millions of people around the world.
* Fried is a vocal critic of traditional corporate culture.
* He is a proponent of a more humane approach to work, which he calls "the new way to work."
* Fried is the author of several books, including "Rework," "Remote," and "It Doesn't Have to Be Crazy at Work."
* He is a frequent speaker at conferences and events.
* He is a strong advocate for small businesses and entrepreneurs.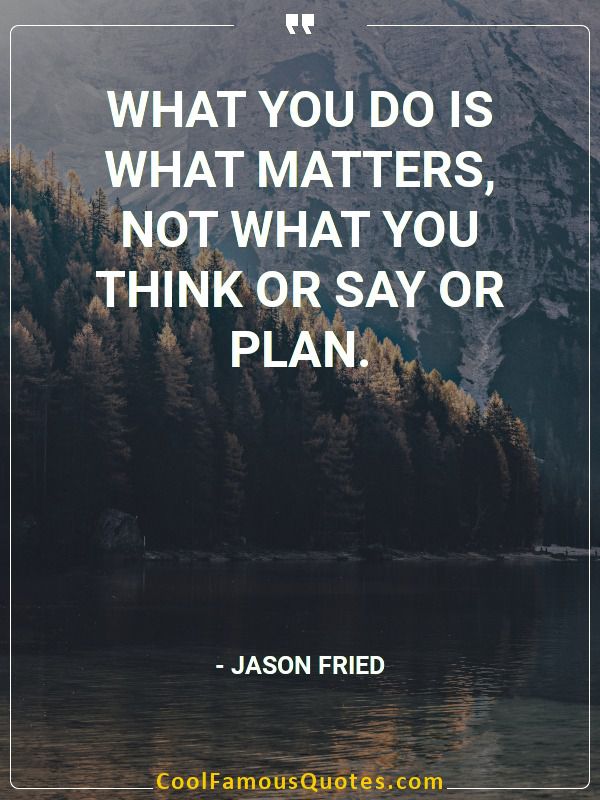 What you do is what matters, not what you think or say or plan.
Page 1 from 1

Search for authors & writers