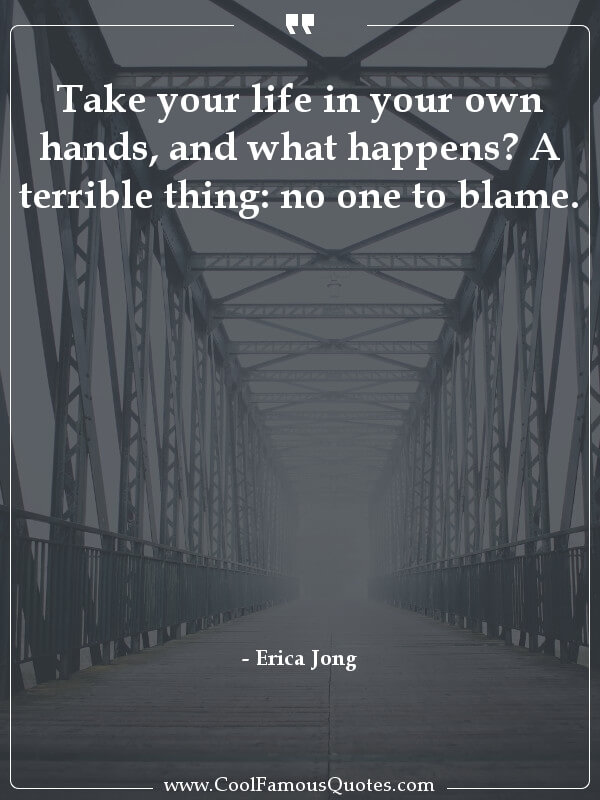 Quotes to Explore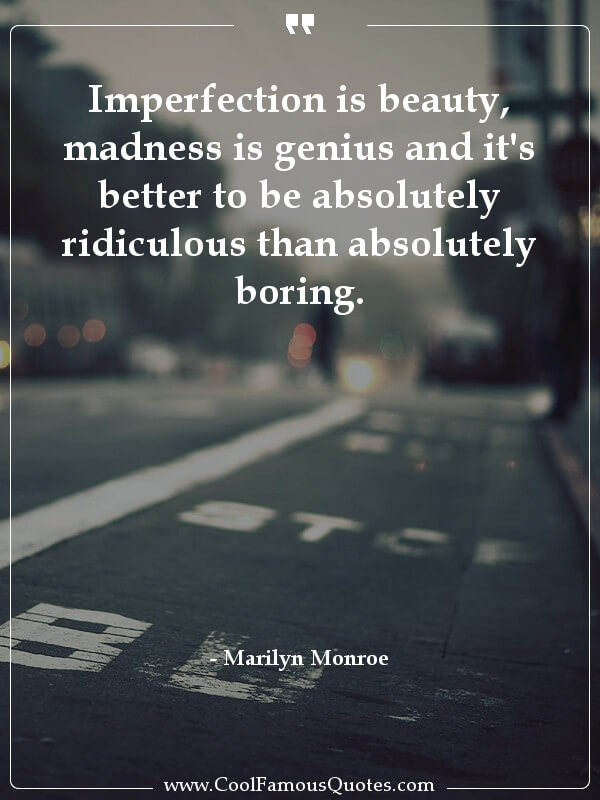 Imperfection is beauty, madness is genius and it's better to be absolutely ridiculous than absolutely boring.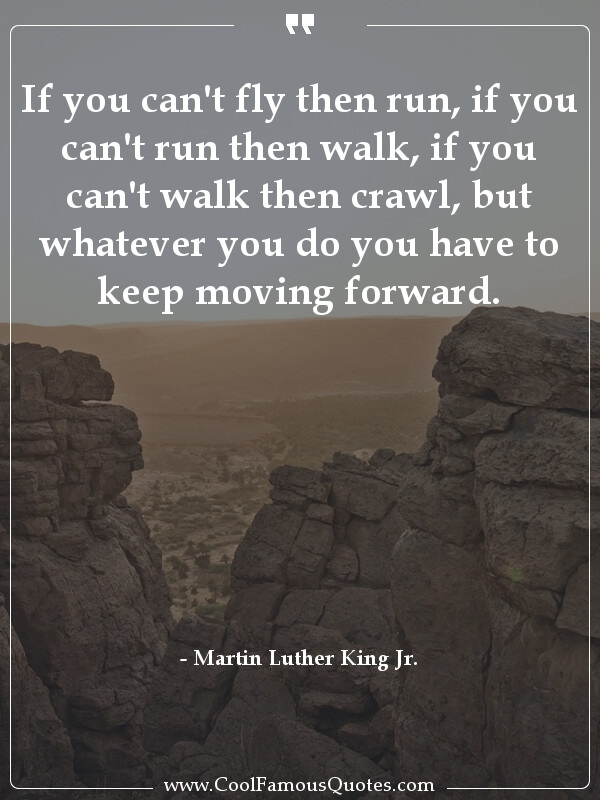 If you can't fly then run, if you can't run then walk, if you can't walk then crawl, but whatever you do you have to keep moving forward.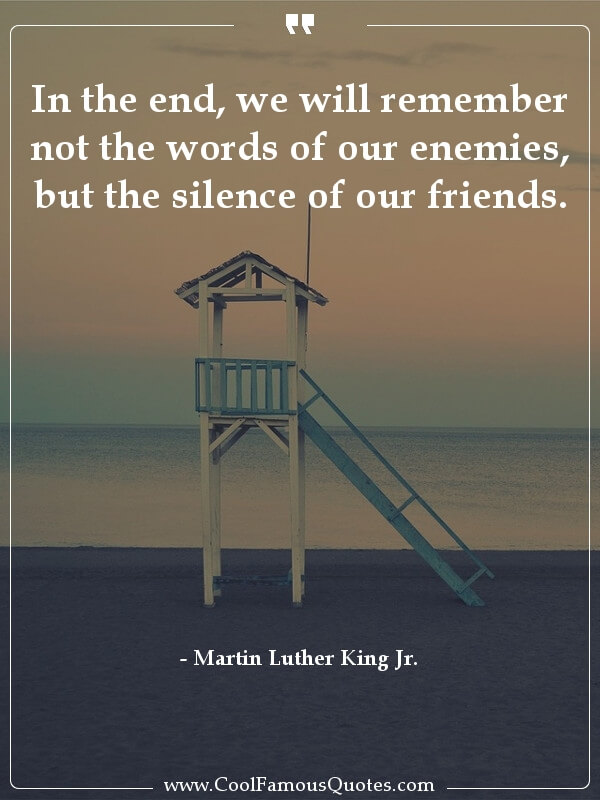 In the end, we will remember not the words of our enemies, but the silence of our friends.