"Most everything you think you know about me is nothing more than memories."
Quotes to Explore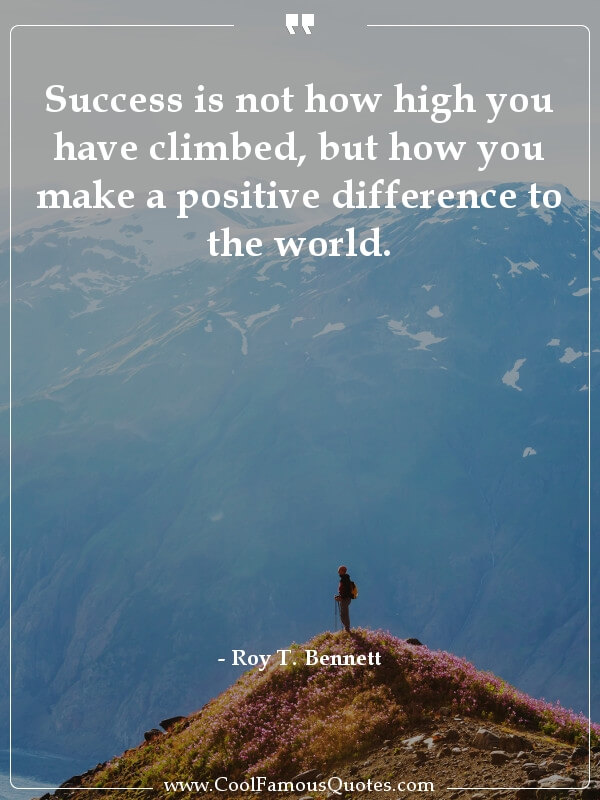 Success is not how high you have climbed, but how you make a positive difference to the world.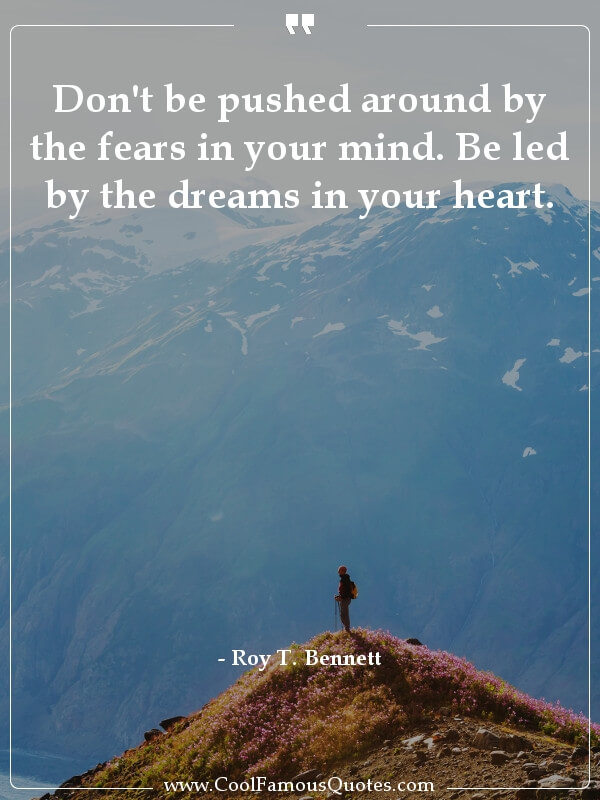 Don't be pushed around by the fears in your mind. Be led by the dreams in your heart.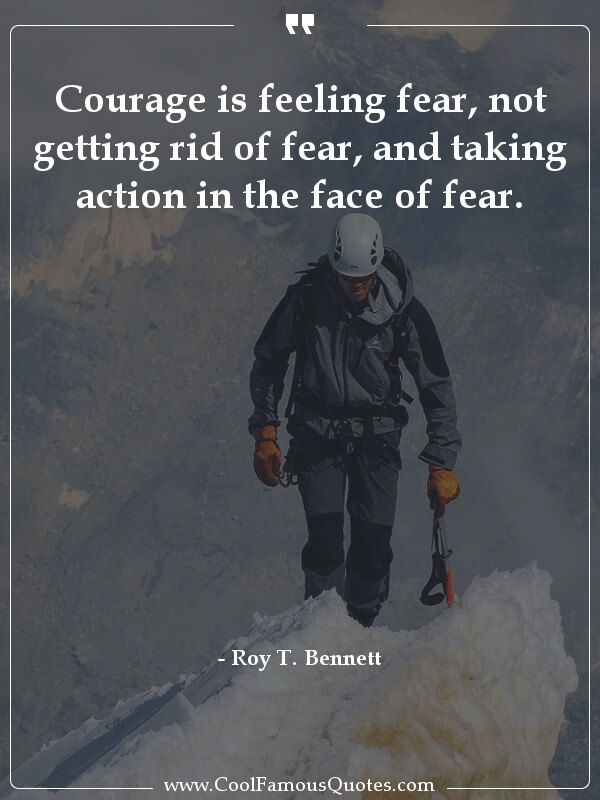 Courage is feeling fear, not getting rid of fear, and taking action in the face of fear.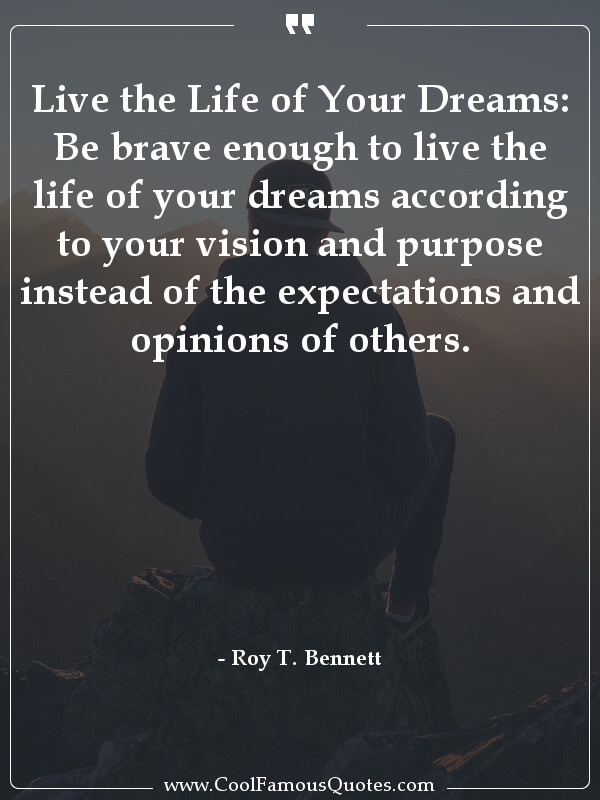 Live the Life of Your Dreams: Be brave enough to live the life of your dreams according to your vision and purpose instead of the expectations and opinions of others.