"Books are like mirrors: if a fool looks in, you cannot expect a genius to look out."
Quotes to Explore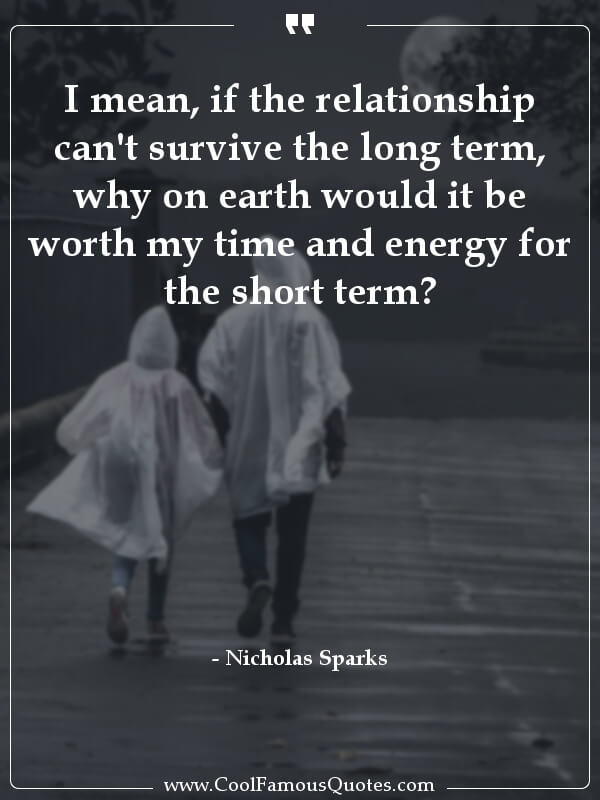 I mean, if the relationship can't survive the long term, why on earth would it be worth my time and energy for the short term?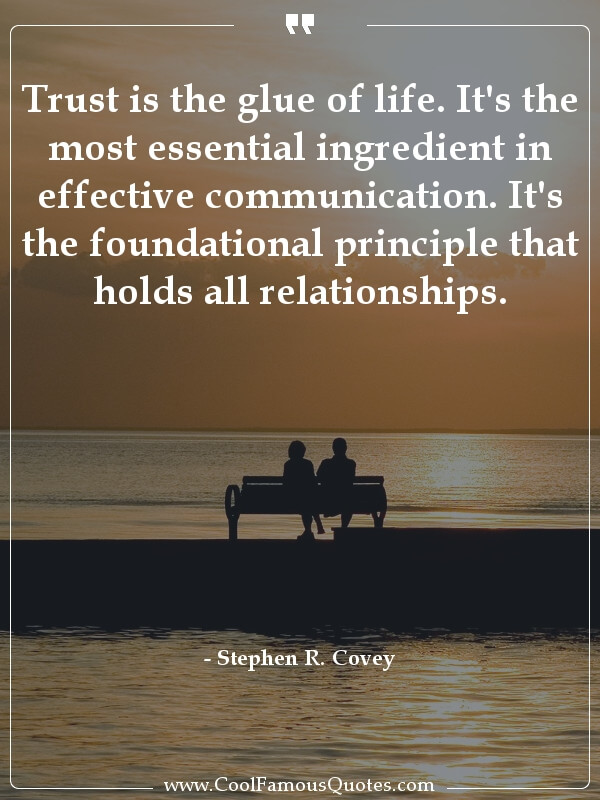 Trust is the glue of life. It's the most essential ingredient in effective communication. It's the foundational principle that holds all relationships.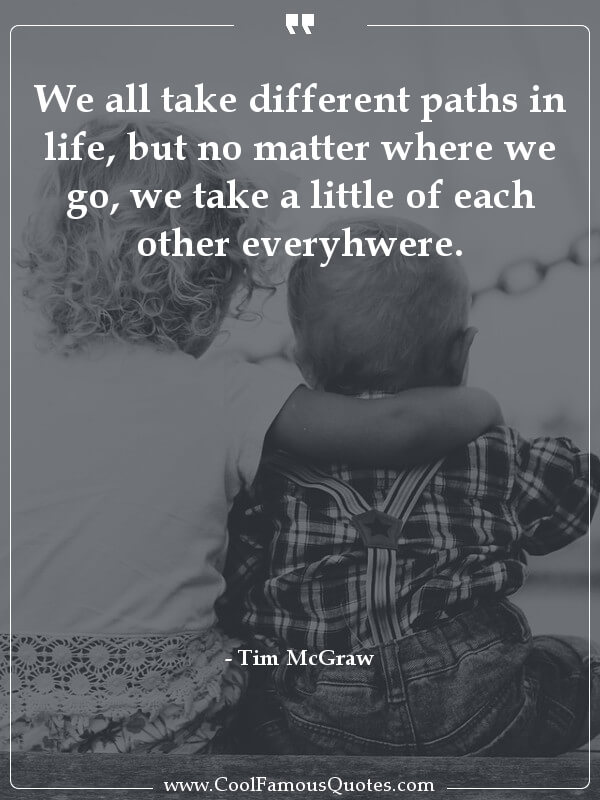 We all take different paths in life, but no matter where we go, we take a little of each other everyhwere.