25 Quotes About Love to Warm Your Heart
One of those humorous things that is challenging to describe is love.
And you might not immediately link it to motivational sayings. However, there are occasions when reading a brief profound statement can help you express what you've been feeling or thinking.
As well as warming your heart. Adding a little vigor to your step.
Here are 25 heartfelt love quotes that are both inspirational and thoughtful.
Inspirational Love Quotes:
I saw that you were perfect, and so I loved you. Then I saw that you were not perfect and I loved you even more.
– Angelita Lim
I love you not only for what you are, but for what I am when I am with you. I love you not only for what you have made of yourself, but for what you are making of me. I love you for the part of me that you bring out.
– Elizabeth Barrett Browning
As he read, I fell in love the way you fall asleep: slowly, and then all at once.
– John Green
Loved you yesterday, love you still, always have, always will.
– Elaine Davis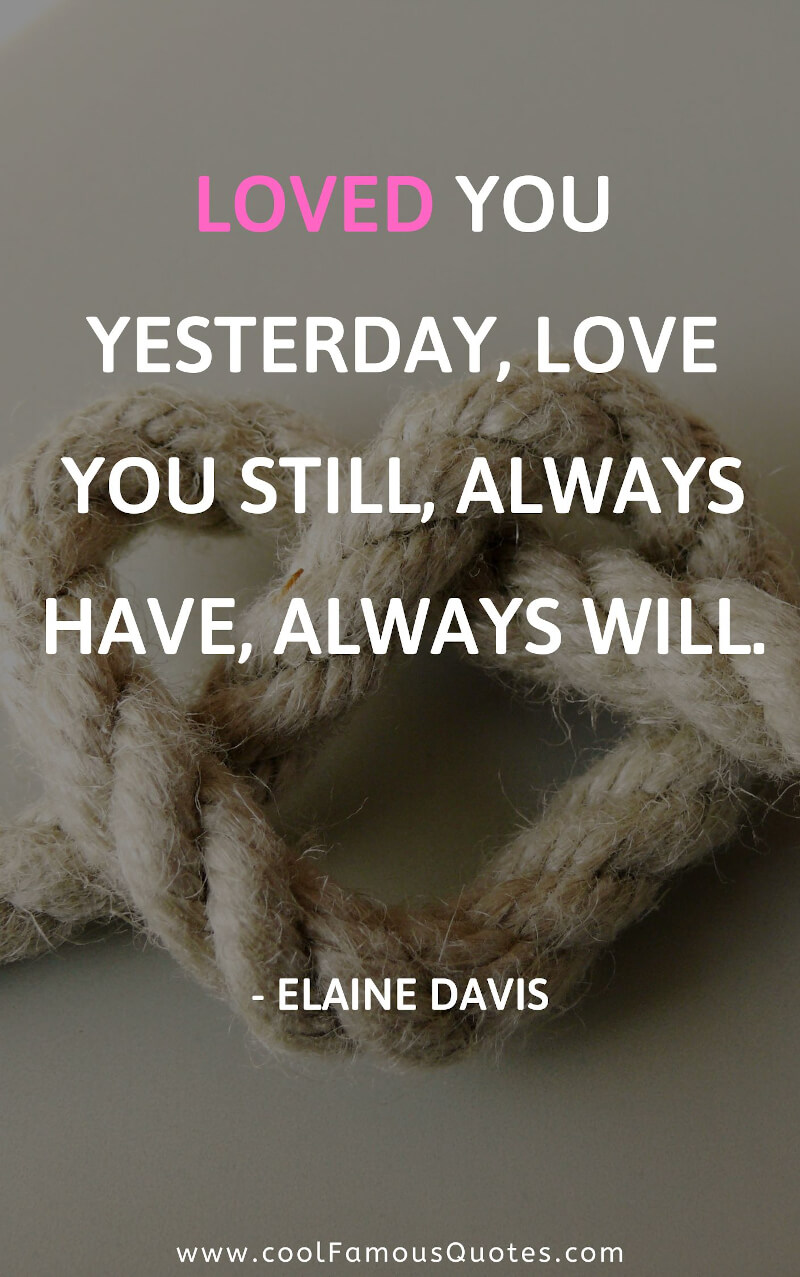 I swear I couldn't love you more than I do right now, and yet I know I will tomorrow.
– Leo Christopher
A man is already halfway in love with any woman who listens to him.
– Brendan Francis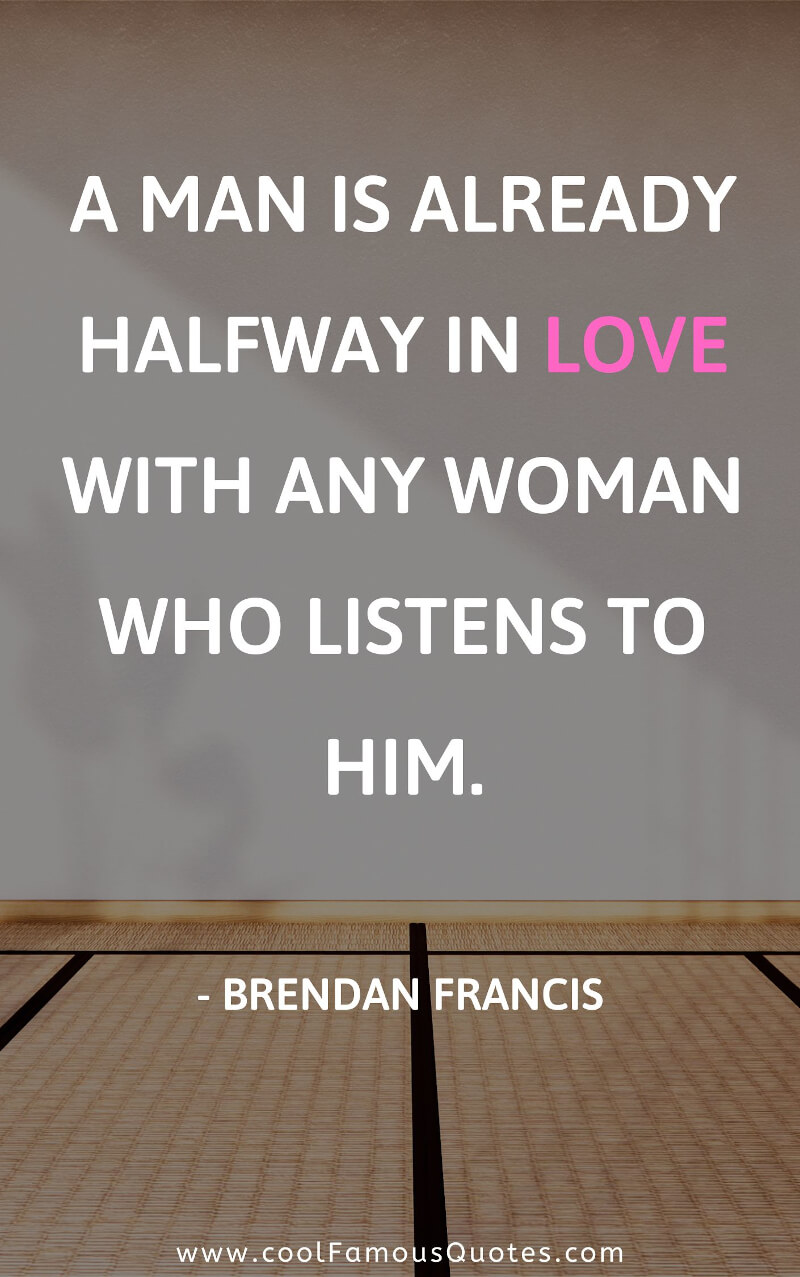 You make me want to be a better man.
– Melvin Udall
Women are meant to be loved, not to be understood.
– Oscar Wilde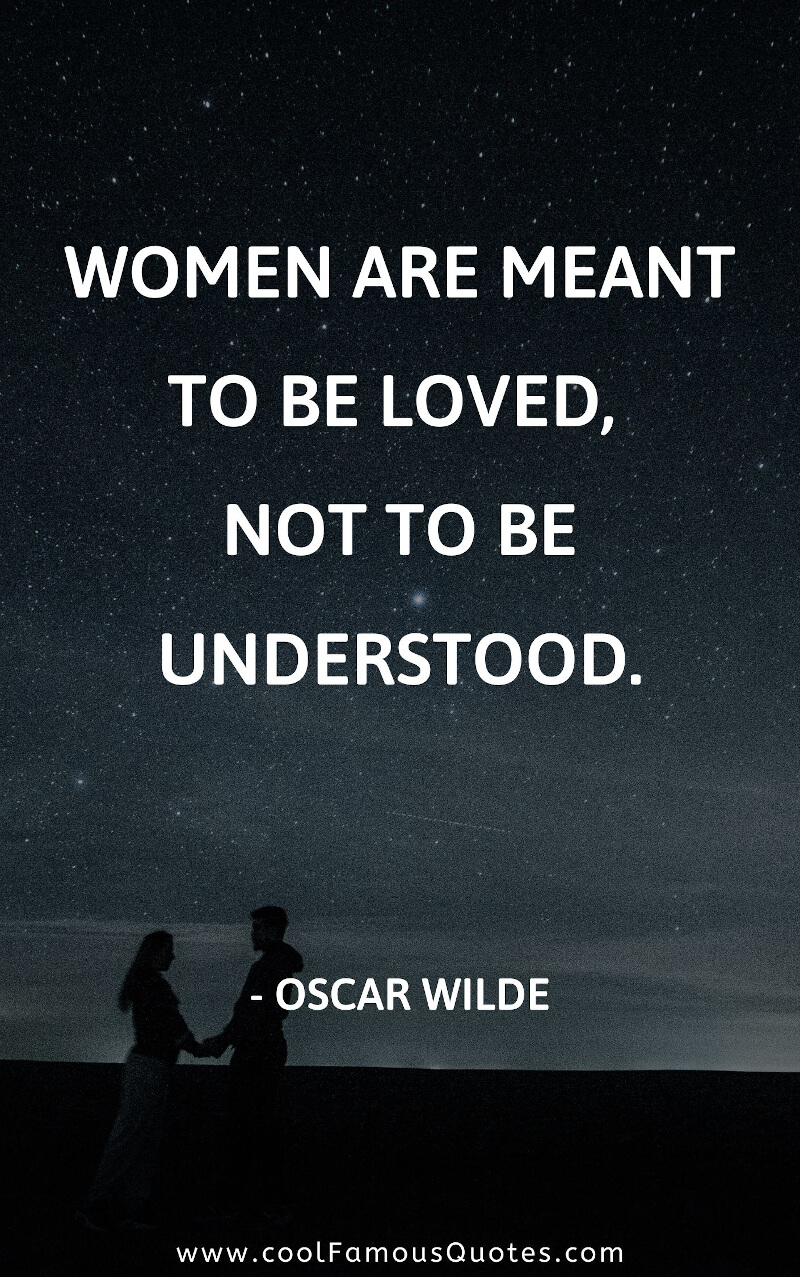 Love is like the wind, you can't see it but you can feel it.
– Nicholas Sparks
A purpose of human life, no matter who is controlling it, is to love whoever is around to be loved.
– Kurt Vonnegut
Romance is the glamour which turns the dust of everyday life into a golden haze.
– Elinor Glyn
Darkness cannot drive out darkness: only light can do that. Hate cannot drive out hate: only love can do that.
– Martin Luther King Jr.
Age does not protect you from love, but love to some extent protects you from age.
– Jeanne Moreau
Life is the first gift, love is the second, and understanding the third.
– Marge Piercy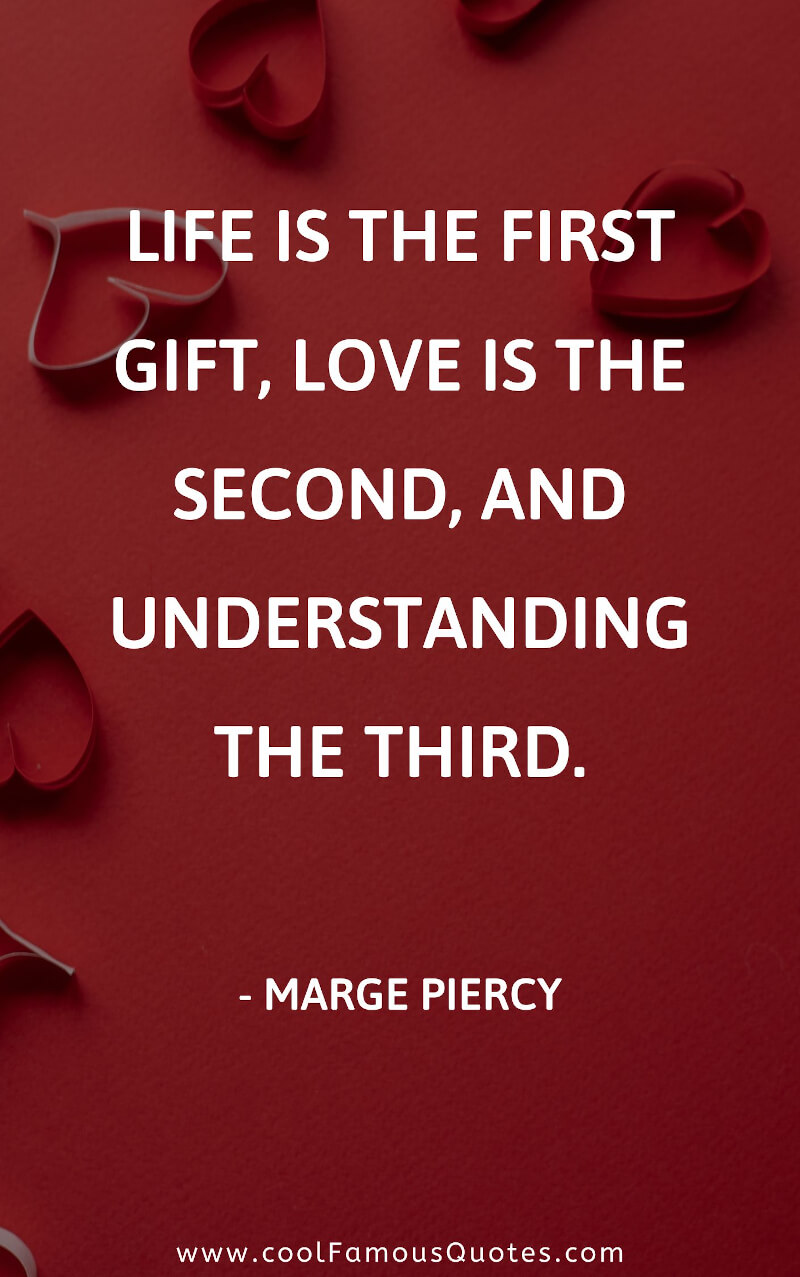 Being deeply loved by someone gives you strength, while loving someone deeply gives you courage.
– Lao Tzu
I'm here. I love you. I don't care if you need to stay up crying all night long, I will stay with you. There's nothing you can ever do to lose my love. I will protect you until you die, and after your death I will still protect you. I am stronger than depression and I am braver than loneliness and nothing will ever exhaust me.
– Elizabeth Gilbert
Love is a great master. It teaches us to be what we never were.
– Moliere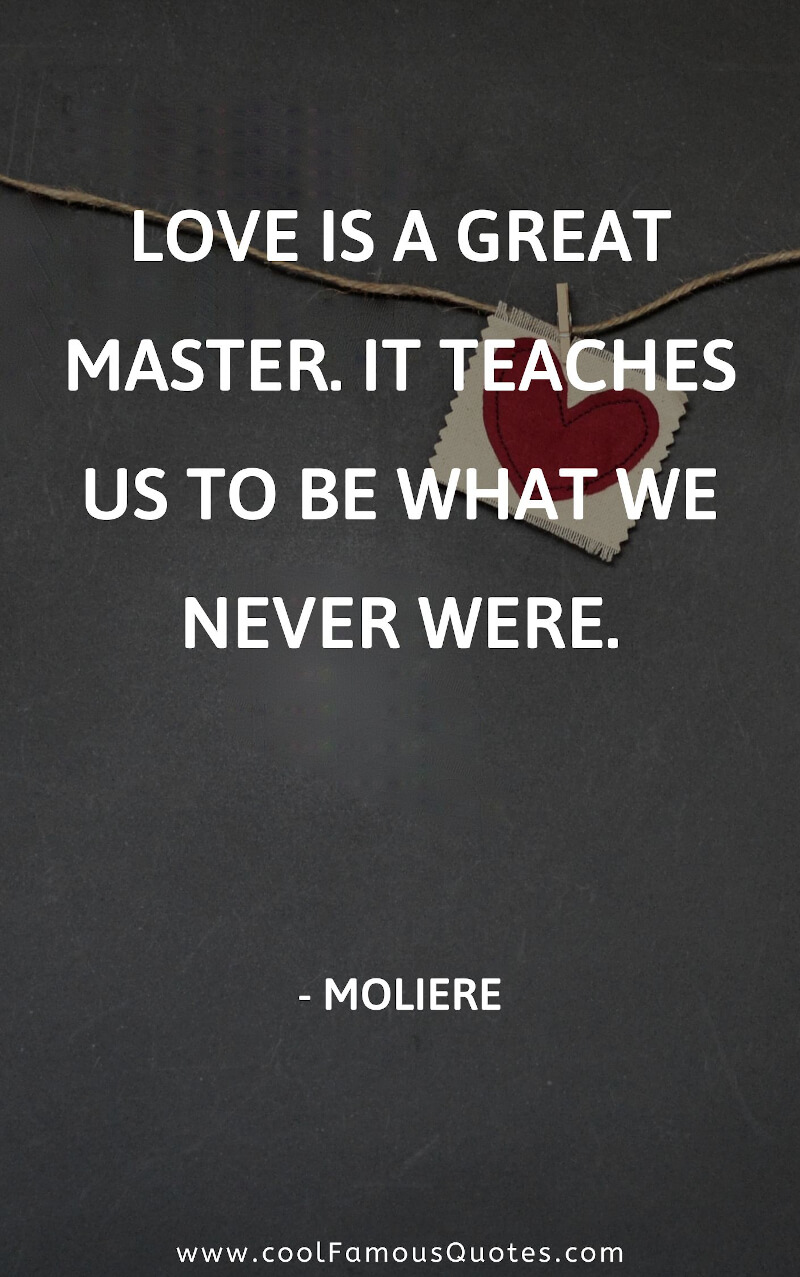 Love is the expansion of two natures in such fashion that each include the other, each is enriched by the other.
– Felix Adler
Love does not consist of gazing at each other, but in looking together in the same direction.
– Antoine de Saint-Exupery
Kindness in words creates confidence. Kindness in thinking creates profundity. Kindness in giving creates love.
– Lao Tzu
We accept the love we think we deserve.
– Stephen Chbosky
I saw that you were perfect, and so I loved you. Then I saw that you were not perfect and I loved you even more.
– Angelita Lim
Love makes your soul crawl out from its hiding place.
– Zora Neale Hurston
The chance to love and be loved exists no matter where you are.
– Oprah Winfrey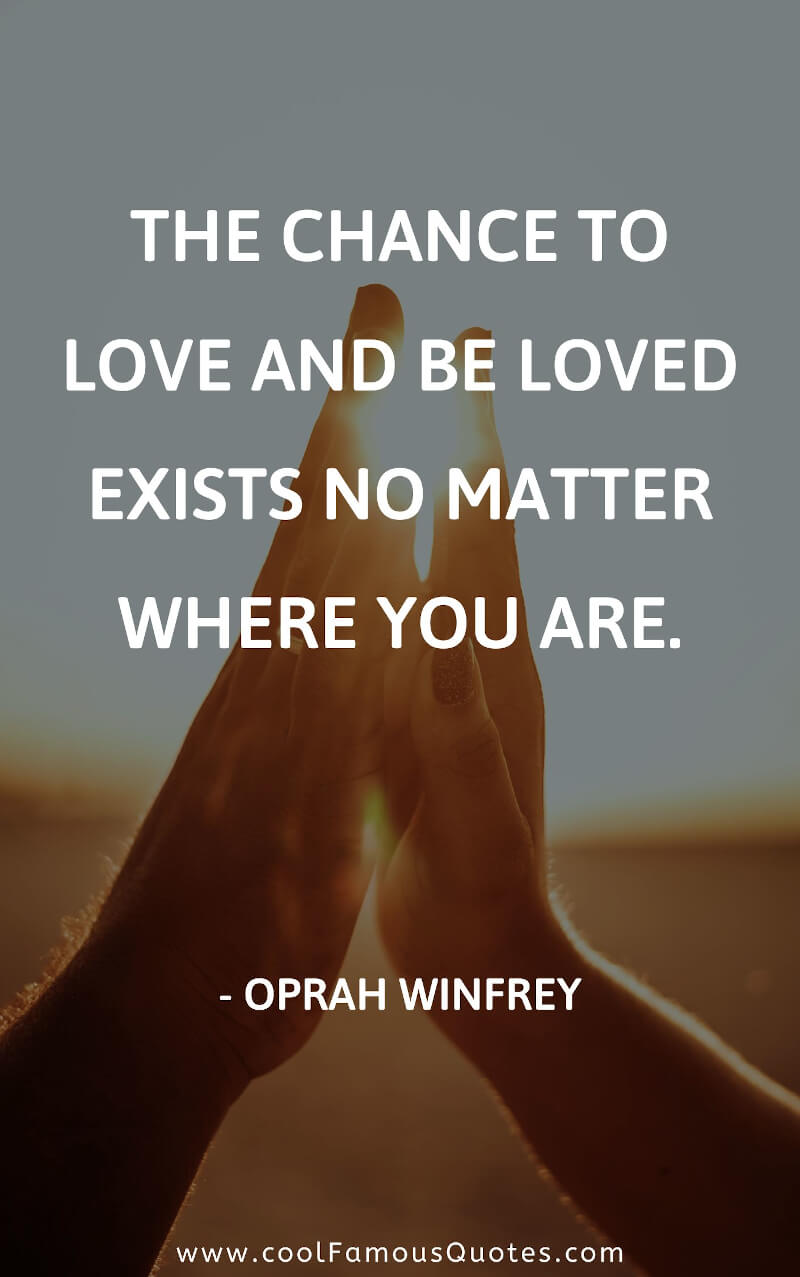 When you're lucky enough to meet your one person, then life takes a turn for the best. It can't get better than that.
– John Krasinski
Where there is great love, there are always miracles.
– Willa Cather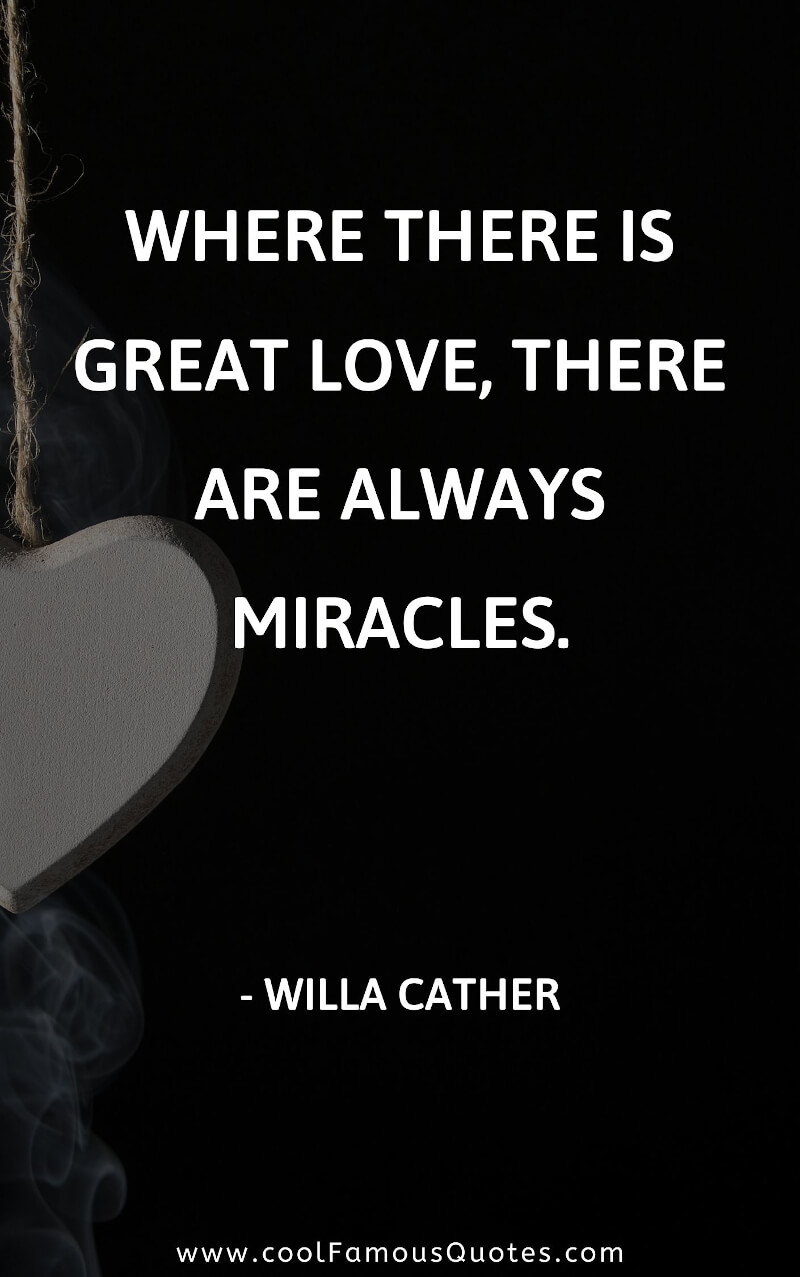 Related topics: